"WHITE BOXERS"
NEWSLETTER No 1 – March 2022
Welcome to this, our first attempt at a monthly newsletter – aimed at keeping you both informed and excited about what the team at Top Dog Events in the North West of England are up to –
2022 Sportives
We now have 4 x sportives organized and are looking forward to seeing some of our old cycling friends from previous events gathered in Lancaster again, and welcoming lots of new faces to enjoy this incredible area for cycling challenges and adventures –
The Ram Yorkshire Dales 68 mile sportive 
10 April 2022
https://www.topdogevents.co.uk/yorkshire-dales-60-miler/
Entry £35.00
The Raptor Forest of Bowland 63 mile sportive
12 June 2022
https://www.topdogevents.co.uk/forest-of-bowland-60-miler/
Entry £35.00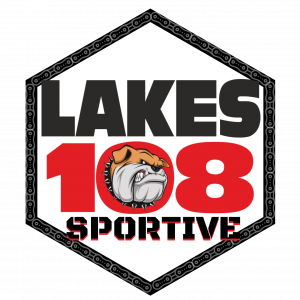 The Beast Lake District 108 mile sportive
14 August 2022
https://www.topdogevents.co.uk/lake-district-100-miler-2/
Entry £45.00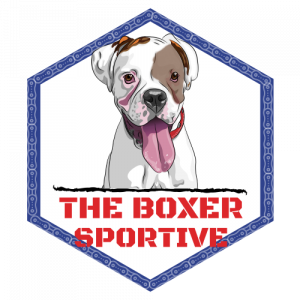 The Boxer South Lakes 66 mile sportive
9 October 2022
https://www.topdogevents.co.uk/https-www-topdogevents-co-uk-the-boxer-sportive/
Entry £35.00
Covid Restrictions
At present we seem to be back to some sort of normal, after the last few years of uncertainty and let's face it worry for everyone's safety.
We will keep some ideas like posting the event numbers out to riders, but look forward to more sociable events, where we can start to steadier riders off 1st again and relax together once the ride is over.
This will be so much nicer than trying to keep everyone apart and sending folk on their way the minute they arrive back at the finish line.
Routes.
Our tried and tested routes will remain the same this season – the only alteration for now is a slightly more rider friendly back lane into Dent may be trialled on The Ram.
But the jury is out on this as it does contain a few potholes.
Post Ride.
As we can be more sociable once riders are back, there will be a sandwich and bag of crisps to enjoy in the finish area, while relaxing to a mix of cycling related music, put together by Joseph Packman a BBC 5 Live Studio Manager / Producer.
Plans are afoot to also provide a much-requested complimentary hot drink too.
3-1-5 Health Club, where our event car park is located, have agreed to allow our riders into the exclusive members only building for a post ride swim, sauna, steam, Jacuzzi and shower, for the special event day only fee of £5.00 (payable at clubs reception desk).
Souvenirs / Merchandise
Each event now has a bespoke medal available for purchase when entering online, and we took the decision to also make bespoke car stickers another optional extra, available when booking online, to reduce any waste created by just giving everybody one.
Social Media
We now have an Instagram page where you can see what rides and events the team are doing – so have a look and follow us, and we also have a Facebook page if that is your preferred platform.
I reckon that will do for now – we have kept you long enough – please send us any thoughts / feedback / ideas re this newsletter, or our events, we look forward to greeting you and your riding friends in sunny Lancaster very shortly.
Best regards
Chris, Lynn, and all @